---
SALEH ABDULLAHI YAKUBU – DEPUTY DIRECTOR (DD), MONITORING AND EVALUATION
He holds a B.Eng. Civil and Water Resources Degree from the University of Maiduguri (1992) and a PGD in Peace Studies and Conflict Resolution from the National Open University (NOUN), Abuja. He also holds Masters in Development Studies (MDS), Certificate from the Nigerian Defense Academy (NDA), Kaduna and Masters in International Affairs & Diplomacy (MIAD) from the Ahmadu Bello University (ABU), Zaria.
A member of NSE and registered with COREN, he started his public service career at the Federal Ministry of Works and Housing as Engineer II (Flood & Erosion Control) in May 1993. He was later appointed Civil Engineer II in the Nigerian Ports Authority (NPA) in October 1993. He left NPA in 2007 and worked with the Private Sector for two years. In continuation of his Public Service Career, he was appointed Asst. Director/Head of Department of Project Development & Implementation Department at Border Communities Development Agency (BCDA). He is now the Deputy Director/Head of Department of the Monitoring and Evaluation Department of the Agency.
---
IBRAHIM ABBA M. KWAJAFA – DEPUTY DIRECTOR (DD), PLANNING, INTER-GOVERNMENTAL AND COMMUNITY RELATIONSHIP
Deputy Director Planning Inter-Governmental and Community Relations. Mr. Kwajafa is a graduate of Political Science and Public Administration from the University of Maiduguri (1984). He also holds a Masters Degree in Public Administration from the University of Jos (1990). He started his career as a Lecturer with the Borno State College of Basic Studies, Maiduguri. He was later converted to the Administrative Cadre where he rose to the rank of Deputy Registrar in 1998. In 2003 he was appointed the Director Centre for Human Resources Development of the College until he resigned in 2010 to join BCDA.
He joined the Agency in 2010 as an Assistant Director and HOD, Administration and Human Resources, as a pioneering Officer of the Agency and worked assidisiously to establish the Administration Department.
In 2015, the officer was posted to the Planning, Inter-governmental and Community Relations Department as a Deputy Director and Head of Department.
---
Bldr FARUK MAITURARE – DEPUTY DIRECTOR (DD), PROJECT DEVELOPMENT AND IMPLEMENTATION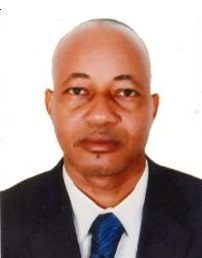 Faruk Maiturare is the Deputy Director and Head of Project Development and Implementation Department. He holds a B.sc and M.sc degrees in Building and Structural Engineering respectively from Ahmadu Bello University Zaria (1986 and 1990). He started his working career with Sokoto State Ministry of Works and Transport in 1987. He rose to be the Deputy Director of Arch and Building Department in 1995. He was a Deputy General Manager, Sokoto Urban Development Authority between 1996 and 1998. He was a Principal Lecturer and Head of Department of Building Technology, Polytechnic of Sokoto State between 2004 to 2008. He also served as the Special Assistant to Hon Minister of State Mines and Steel Development in 2008.
He is a Fellow of The Council of Registered Builders of Nigeria (CORBON) and Corporate member, Nigerian Institute of Building (NIOB).
He became the Director of Works and Services, Federal College of Education (Technical) Gusau 2010.
He joined the Agency as Head of Planning, Intergovernmental and Community Relations from (2010-2012), then subsequently appointed as Head of Department of Monitoring and Evaluation from (2012-2015). He is currently the Head of Projects Development and Implementation Department of the Agency.
---
AJAYI OLAYEMI ABIOLA (MRS.) – DEPUTY DIRECTOR (DD)/LEGAL ADVISER
Mrs. Ajayi Olayemi Abiola holds an LLB degree from the University of Ife now OAU, in 1987, a BL from the Nigeria Law School in 1988, and Masters Degree in Law from the University of London where she specialized in International Economic law. She joined the Federal Ministry of Justice as a Research Assistant in 1990 from where she was posted first to the Legal Drafting Department and thereafter to Nigeria Customs Service as a Principal State Counsel /Assistant Legal Adviser and later to the Federal Inland Revenue Service (FIRS) in 2004 and held the post of Chief State Counsel/Head of Legal and Prosecution Department.Mrs. Ajayi, is a member of Nigeria Bar Association (NBA), International Bar Association (IBA), and Chartered Institute of Arbitration (CIArb) amongst others. She was posted to the Agency in 2010 and she is currently the Legal Adviser.
---
JOSIAH D. GIMBA – DEPUTY DIRECTOR (DD)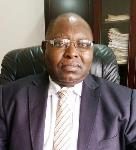 FINANCE AND ACCOUNTS
He is currently the Head of Accounts and Finance in the Agency.
He was posted from the Office of the Accountant General of the Federation.
Holds BSc in Accounting and MBA from Rad-Ford University, Virginia, U.S.A